US Steel to cut up to 1,000 jobs in southern Illinois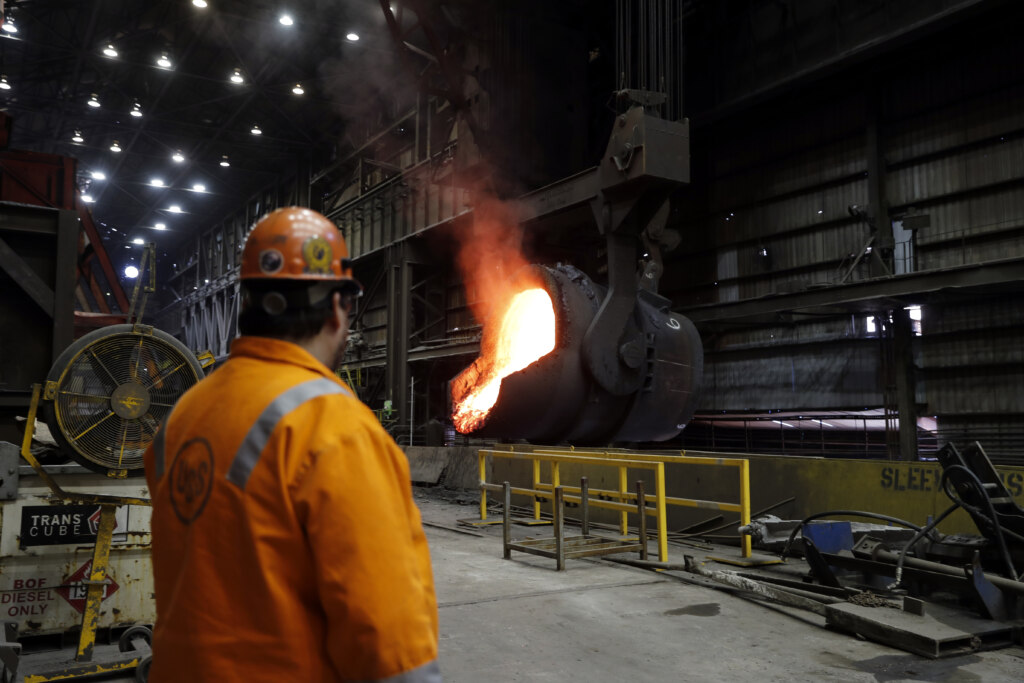 US Steel cuts up to 1,000 jobs and sells parts of its Granite City plant. The move comes as employment in Madison County remains down more than 5,600 jobs since the pandemic.
US Steel Corp. is expected to be the latest of a growing number of companies to make changes to their operations in Illinois that would result in job losses for the state.
On June 28, business leaders announcement plans to sell two blast furnaces at its Granite City Works facility. This decision should eliminate up to 1,000 jobs.
The job losses at the plant would come as the region struggles to regain jobs lost to the COVID-19 pandemic and state-mandated shutdowns. Madison County is still more than 5,600 jobs short of pre-pandemic levels. If all 1,000 steel jobs were lost today, employment in Madison County would be down more than 6,600 jobs, or 5% since May 2019.
In 2018, when President Trump announced he would impose a 25% tariff on foreign steel, the steel mills of Granite City were ready to capitalize. Business isn't going so well today. One of the key ingredients for forging steel is pig iron, and U.S. steelmakers source more than 60 percent from producers in the Black Sea, a region between Europe and Asia bordering both Ukraine and Russia.
The war between the two countries has likely made it harder for US Steel to get the pig iron it needs, so the steel company is looking for ways to cut costs. The 121-year-old company plans to sell its blast furnaces to SunCoke Energy Inc., which wants to transition from the Granite City plant to start producing its own pig iron as early as 2024 for sale to US Steel plants around the world. other states. The transition is expected to cost approximately 1,000 jobs in Granite City.
The news comes as three other companies announced plans to move employees out of state. BoeingCaterpillar and Citadel have all said they will move their headquarters out of Illinois to more business-friendly states.
Although Illinois cannot control international events, it can improve the state's business climate to help retain and attract employers. The first step in reversing the tide will be for voters to take a close look at Amendment 1 in the November 8 ballot.
If Amendment 1 passes, Illinois' $313 billion pension debt will continue to swell as state and local taxes, which are already among the The highest in the nation, rising up in an attempt to follow. Spending on vital programs will continue to decline. Illinois' housing and labor markets are already hurting as high taxes and reduced services make it difficult to find a job and live in the state.
The amendment would assure taxpayers and lawmakers that removing these barriers to prosperity in Illinois would be extremely difficult. These barriers translate into higher costs for businesses and individuals, including a projected property tax of $2,149 over the next four years.
Instead, if Illinois works to reduce these barriers, businesses will be able to operate more freely. This freedom translates into lower costs and more opportunities for families and businesses, which in turn can reverse Illinois' decline.