Saudi Arabia sets world record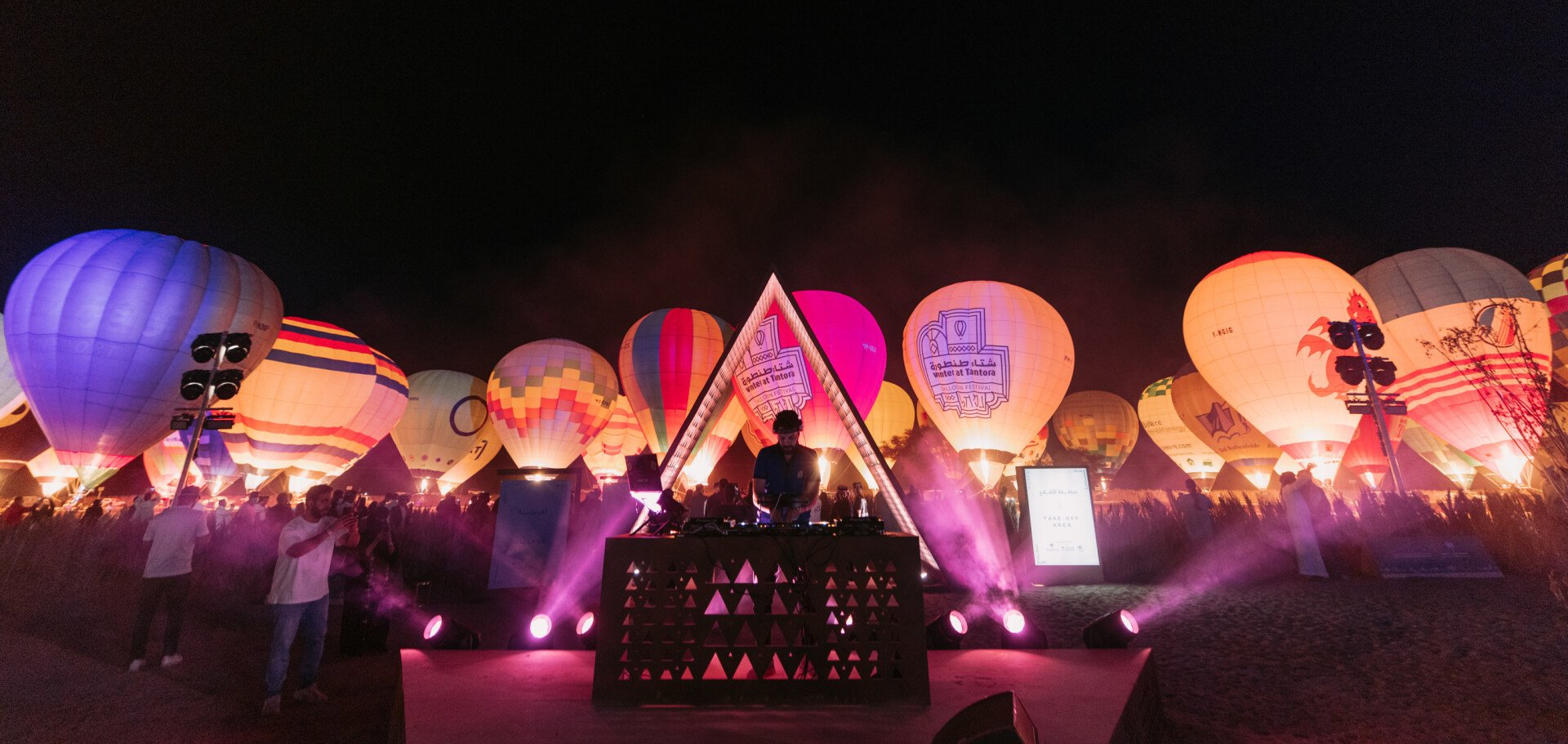 March 14, 2022
ALULA, Saudi Arabia–A total of 142 light balloons were streamlined together in a spectacle at the ancient site that lit up the sky and lit up the rock-strewn desert landscape, during an event hosted by the
ALULA Moments in association with
SAHAB (Saudi Hot Air Balloon Federation)) which set the new world record for
The greatest hot air balloon showaccording to the WORLD RECORD ACADEMY.
The new world record was set near Hegra, Saudi Arabia's first UNESCO World Heritage Site. The site is famous for over 100 sculpted Nabataean tombs which feature over 2000 years of remarkably well-preserved inscriptions and symbols on the sandstone mountains.
A total of 142 illuminated balloons were put together in a show at the ancient site that lit up the sky and lit up the rock-strewn desert landscape.
The previous GUINNESS WORLD RECORD™ was also achieved at AlUla – during its arts and culture festival, Winter at Tantora, in 2019 – this time with 100 balloons.
the
The biggest hot air balloon show in the world was part of AlUla Skies, a new festival in the AlUla Moments calendar of events.

Inasmuch asThe festival included sunrise and sunset hot air balloon experiences with around 150 balloons each morning floating serenely above the magnificent ancient site.
This is not the first time that AlUla has broken world records. Maraya – the versatile conference and entertainment venue – also holds a GUINNESS WORLD RECORDS™ title for the
The tallest mirrored building in the worldwith 9,740 square meters of mirrors, creating a stunning mirage reflecting the mountains and sandy landscapes of the Ashar Valley.
AlUla Moments' calendar of winter events is designed to deliver captivating and authentic arts, music and cultural experiences inspired by the land of civilizations.
Inasmuch as
Events continue with the AlUla Wellness Festival and AlUla Arts until the end of March 2022.
On the Web:
WORLD RECORDS associated:
About



WORLD RECORDS ACADEMY
WORLD RECORD ACADEMY is the world's largest organization that certifies world records.
The WORLD RECORD ACADEMY has the widest coverage (based on local lawyers and professionals like CPAs, surveyors and others) and the largest database of world records in the world.
The WORLD RECORD ACADEMY has the strictest rules for approving world records. The WORLD RECORD ACADEMY is the first and only organization in the field that requires polygraph tests, anti-doping tests as well as the presence of legal representatives: lawyer, accountant, surveyor, depending on the specifics of the case.
For more information visit: https://www.worldrecordacademy.org