Nebraska football program suspends red ball tradition due to global helium shortage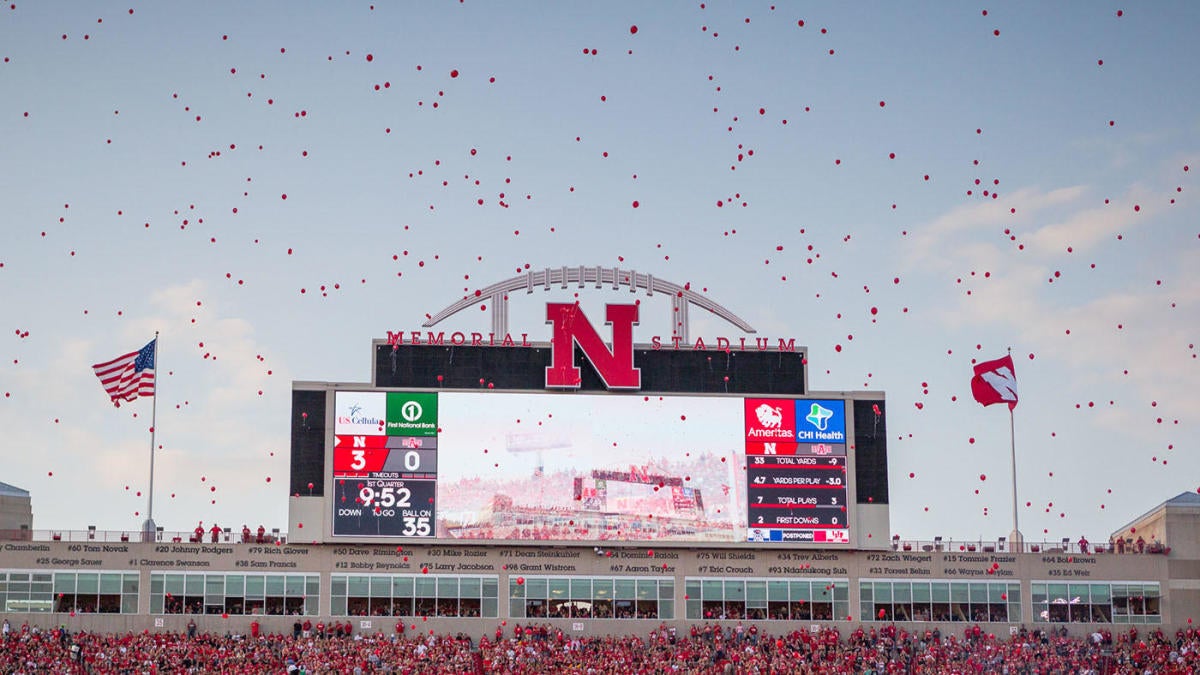 Getty Images
Nebraska's football program looks like one of its greatest traditions.
The team will not drop balls after their first home touchdown – something they have done since the 1960s – according to an announcement from sporting director Trev Alberts. The Cornhuskers tradition will be put on hold due to a global helium shortage.
"Getting helium these days, some of its production is really hard, and it's been hard to get," Alberts said on his radio show Monday, according to ESPN. "So the university asked us, the helium that we get as a university, we have to use it for medical purposes at [University of Nebraska Medical Center] in Omaha.
"And so this year we're not going to provide the red balls for the first time at Memorial Stadium."
The helium shortage is linked to US sanctions against Russia, ESPN reports. As the shortage forces Nebraska to end the balloon tradition, environmental concerns have also come to Alberts' attention in recent years.
In 2016, a Nebraska man sued the school, claiming the balloons posed a health hazard to children and animals once deflated and landed on the ground. Additionally, the Nebraska student government — although it has no control over the situation — voted to end the ball tradition in November.
Alberts added that Nebraska's tagging department is considering possible alternative celebrations, which could include digital replicas of the released red balloons.