Meet the team behind the Balloon Glow fireworks show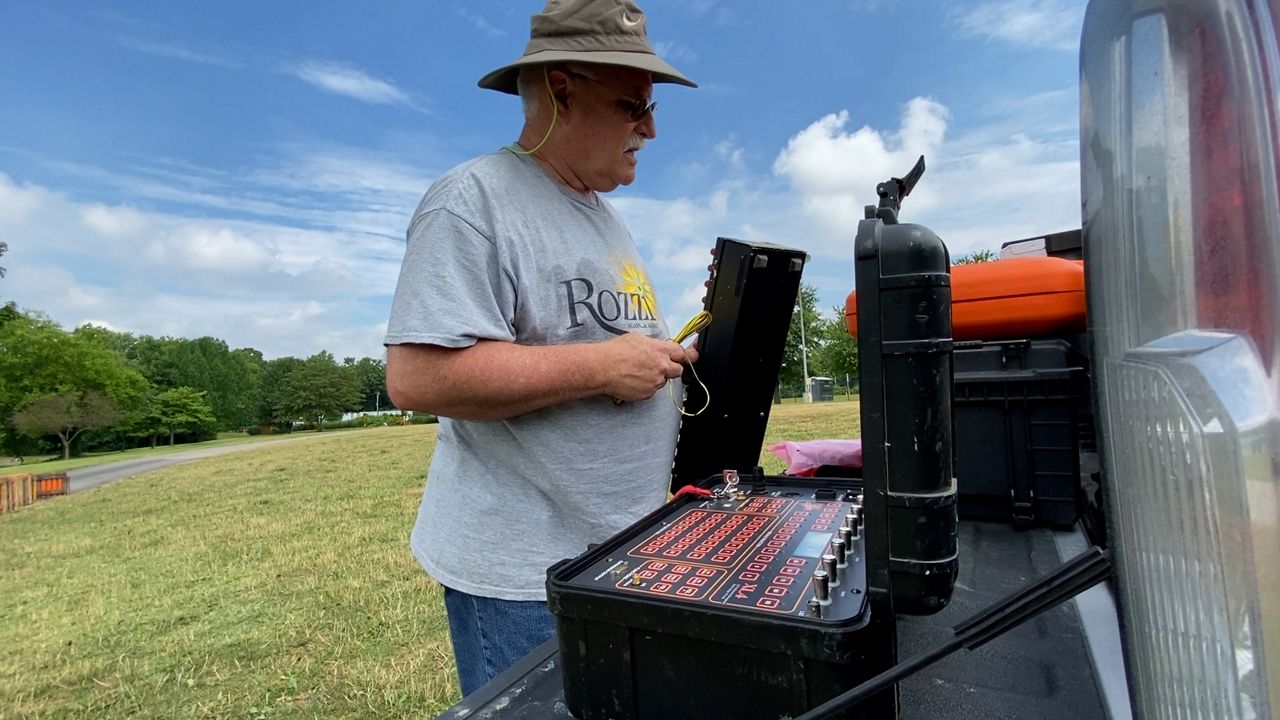 CINCINNATI — When you think of the 4th of July, you immediately think of fireworks. Rozzi Fireworks' pyrotechnicians play a big part in celebrating America's birthday with a bang.
Rozzi Fireworks pyrotechnician Terry Lewis pulls a truck full of supplies to Coney Island ahead of Balloon Glow, one of Cincinnati's water park's signature fireworks nights.
Lewis has been building shows since the mid-80s.
"Right now it's fun. It's been since I started," Lewis said.
Lewis is a retired firefighter with a passion for fireworks. He is motivated by making people happy.
"That's why you do it," Lewis said. "These kids, they have a ball coming out watching this. And many adults too.
A six-person crew unloads the truck and installs mortar tubing and brackets, following a design layout along the way. Then they work to remove any debris that may be inside from previous shows, before possibly loading the tubes with the fireworks.
It takes about two working days to produce a 20-minute show. So, at the end of the show, these pyrotechnicians only want to hear one thing: applause.
"Hearing that lets you know that, yeah, they appreciate all the hard work," Lewis said. "They may not realize all the hard work and everything that goes into it, but they enjoyed the show. They appreciated everything that happened. And it works well. »
The Balloon Glow fireworks will take place this Sunday at 10:15 p.m. in Coney Island. For more details, visit the Coney Island website.