Drone, space and balloon technology developed by father and son in West Wyalong to help save lives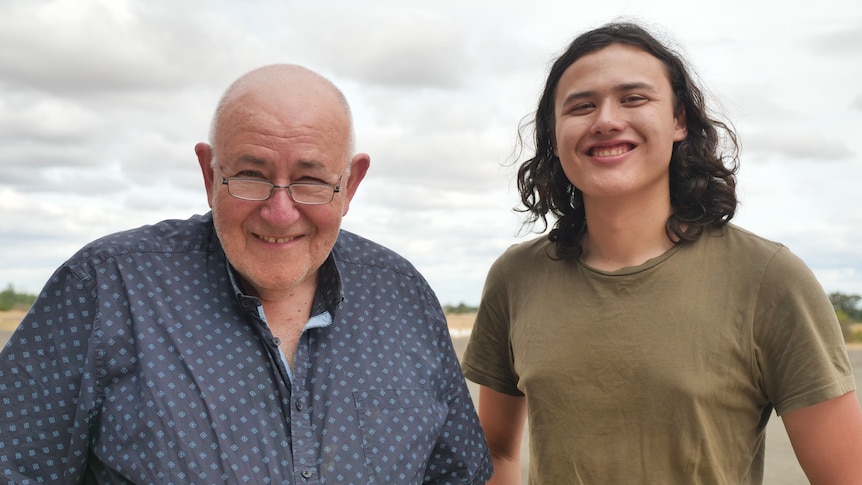 You wouldn't necessarily expect a regional town known for its gold mining and agriculture to be the next "drone center of excellence," but this dad and son did it.
Key points:
A drone test range is being established at West Wyalong in the NSW Riverina
New drones, balloons and space technologies are being developed
It is hoped the technology can be used by emergency services to help save lives
Flight Design Research and Development Manager Robert Brand and his son, Jason, are setting up a facility at West Wyalong in the New South Wales Riverina to study, develop and analyze aerospace hardware .
The 70-year-old has high hopes for some of the potentially "life-saving" materials.
He said it could have come in handy during the Black Summer bushfires and the recent flooding emergency in the east of the country.
"My house was one of the first to nearly burn down in the 2019 Hazelbrook fires [in the Blue Mountains]," he said.
"It changes the whole game, totally."
Test technology
The facility will also host workshops for people wanting to learn how to fly drones, get their licenses, and provide space for organizations to test their own technology.
Brands have begun work on a plan to send balloons into the sky that will stabilize at an altitude of around 10 miles, something Robert Brand said was never done.
"They'll have solar power, they'll have batteries, they'll just be able to gently roll against the wind up there, which is pretty light," he said.
"We can fly a system to a disaster area and provide images of what's going on, and provide radio communications to people on the ground.
"If we can do this, it will change this country."
The most recent balloon launch, which contained a prototype sensor for a future mission to Mars, testing flight systems, cameras, controllers and stabilizers, was a success.
Mr Brand said the technology could also be used by farmers, universities, space companies and environmental workers.
"We will see drone activity increase, I don't know, I predict it will increase 20 times over the next five years," he said.
Built the first drone at age 11
At 20, Jason Brand is the CEO of Flight Design.
He is also the youngest to win the Australian Industry and Defense Network Young Achiever New South Wales award.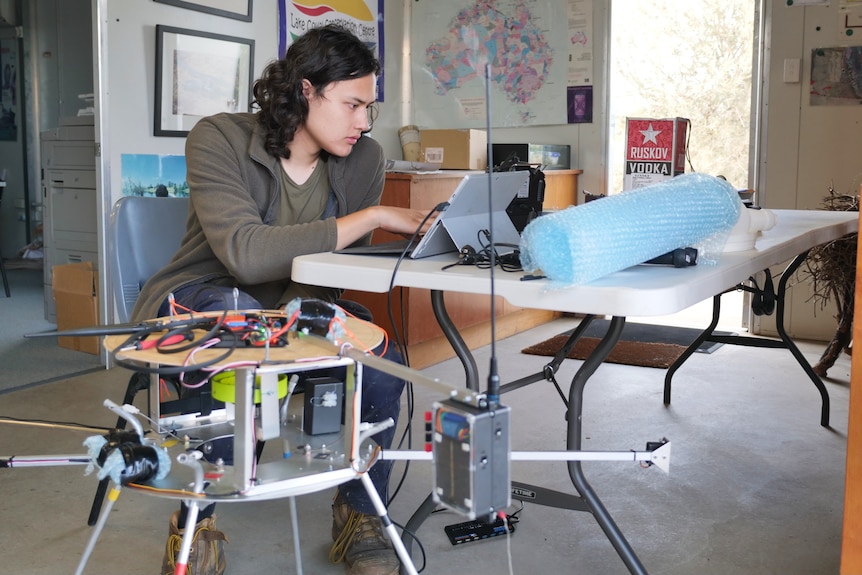 "I was nine the first time we did a ball launch," he said.
Long story short: the amateur radio club we knew was going to make one.
"They said, 'It's too hard, we're not going to do it', so sad and I decided we wanted it and it all went from there."
Growing up, the school never agreed with Jason. He barely got his graduate certificate.
So he took matters into his own hands, literally.
Jason built his first drone when he was 11 years old and was assembling computers soon after.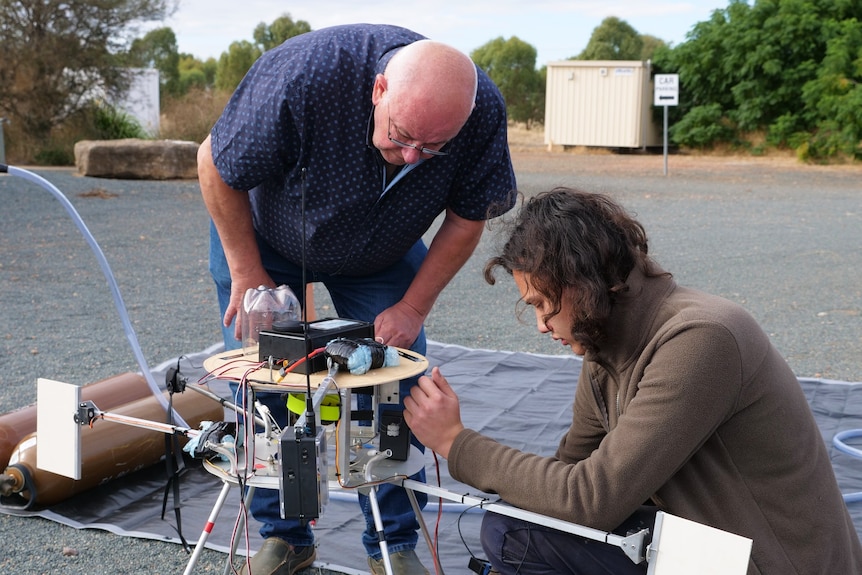 Challenging, but rewarding
Robert works closely with his son to create never-before-used technology.
They both have a common vision to innovate and improve systems.
Originally, Robert, with his long experience working for telecommunications companies and even the Apollo 11 mission, led the charge.
But that has recently changed, with Jason taking over.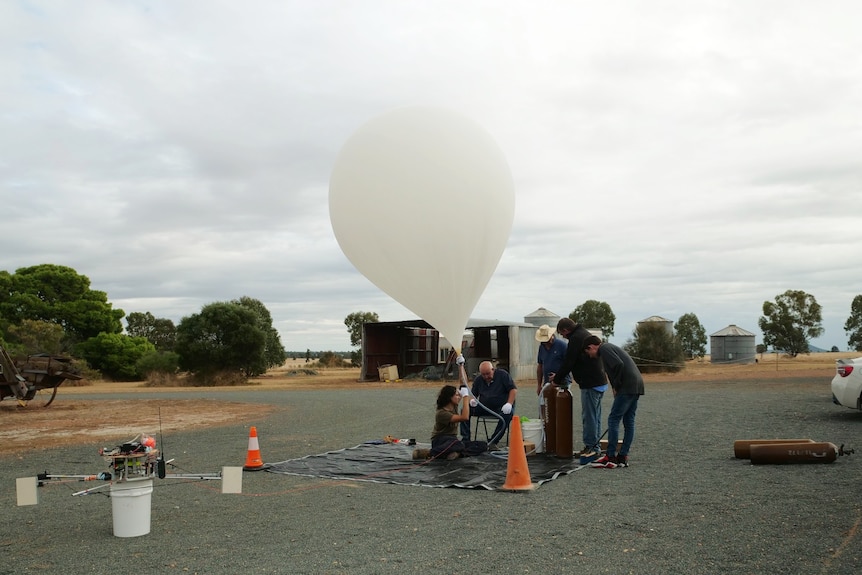 It's been quite a journey.
"It can be difficult. It can be very difficult," laughed Jason.
"It's possible, but it can also be very rewarding," added Robert.
"The most important thing is to set those boundaries and know the difference between work and being a father and son," Jason said.
Unique opportunity
Bland Shire Council executive assistant Julie Sharpe said it was an "exciting opportunity" for West Wyalong.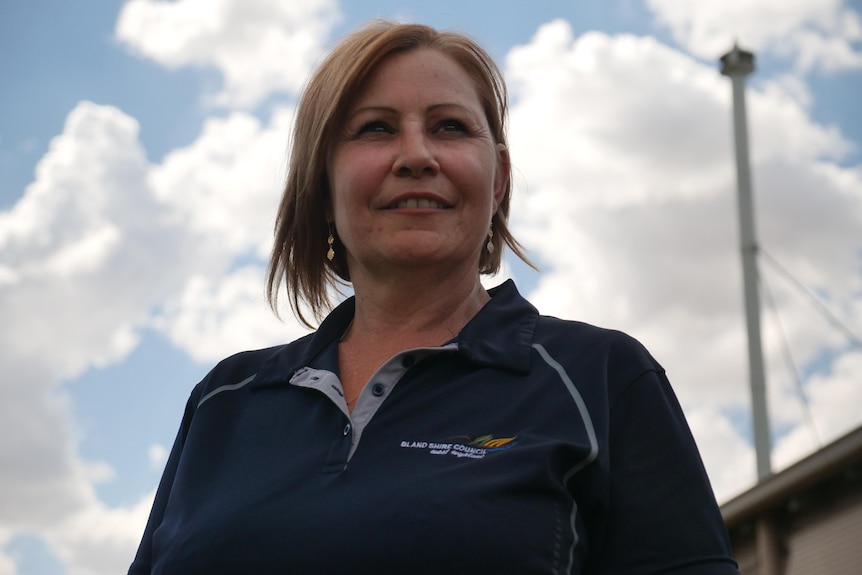 The council hired local and regional contractors to build the airport hangar.
"We can be at the forefront through our partnership in the development and testing of this new and modern technology, which will only grow in the years to come," Ms. Sharpe said.