Cost estimates for new Collingwood water plant rise to $120.9 million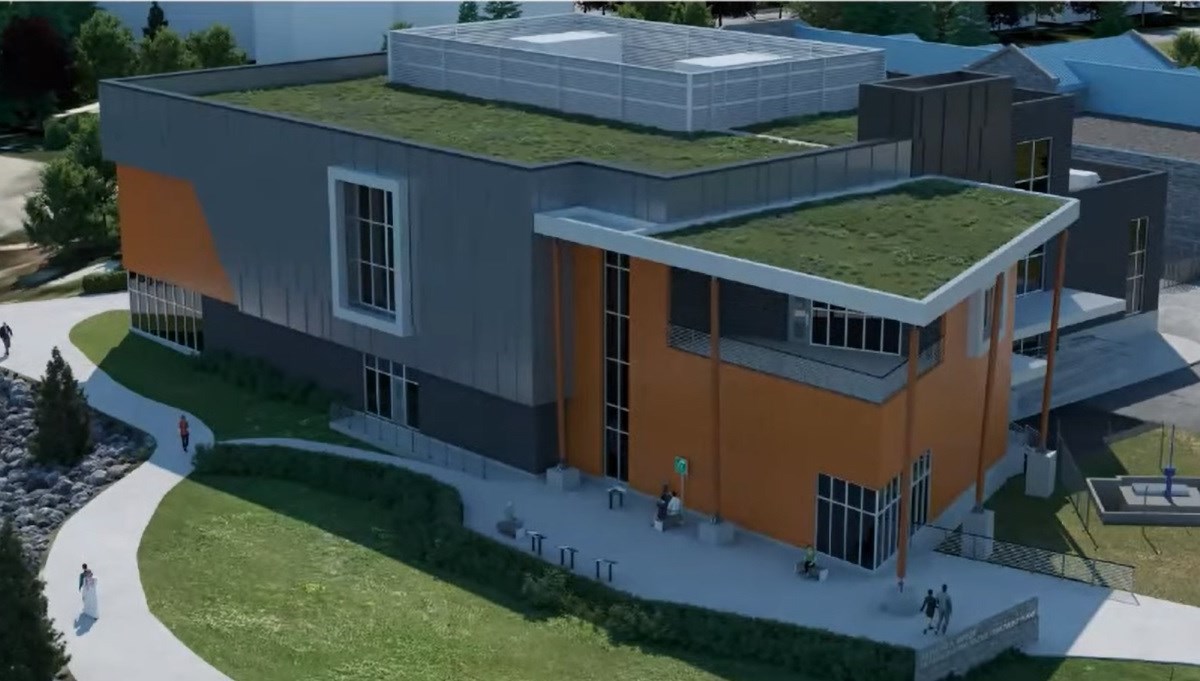 The cost would be shared between Collingwood, Blue Mountains and New Tecumseth, with Collingwood's share being funded primarily through development charges and reserves.
The projected cost of the Collingwood water treatment plant expansion has nearly doubled.
At the Strategic Initiatives Standing Committee meeting on March 7, Collingwood councilors were confronted with the reality of the city's water treatment plant expansion budget, with an updated estimated cost of $120.9 million, compared to $65 million previously.
"Holy guacamole," Collingwood County said. Kathy Jeffrey. "We need what we need and it's a great conversation. It's a bit scary. I don't know what the impact on the city budget will be."
According to the project update provided by staff to advisors on Monday evening, some key changes have been made to the scope of the project that affect the overall cost.
These changes include a need to increase capacity in the first phase, an enhanced intermediate (UV) disinfection requirement, an update to hydraulics and water supply requirements, clarifications on the scope of the engineering/construction and stakeholder input.
Changes to community benefits also include the addition of restrooms in the grounds to the property, a sidewalk on Raglan Street, and electric vehicle charging stations.
A 10% contingency has also been added.
The additions will impact a total project cost of $102.7 million, which when adjusted for inflation, city treasurer Monica Quinlan said, would come to about $120.9 million.
"A lot of that is covered by other municipalities," Quinlan said.
The $120.9 million would be split between Collingwood ($38.3 million), the Blue Mountains town ($11.1 million) and New Tecumseth ($71.5 million).
Quinlan said much of the cost to Collingwood would be covered by development charges from new growth, and only about 15% of Collingwood's cost would be paid for by existing ratepayers, either through reserves or by a possible increase in water tariffs.
Quinlan said potential water rate changes won't be considered by the city until 2025.
Director of Public Works, Engineering and Environmental Services Peggy Slama said both the project and the cost were "significant".
"We plan to present a reasonable and conservative budget that will be submitted. We hope these numbers are conservative," she said. "There are a lot of unknowns when it comes to inflation and supply chain issues."
The preliminary design for the new plant was first revealed to councilors at their council meeting on July 26, 2021, with successful bidders AECOM and Ainley and Associates Limited making a presentation.
SEE MORE: Council gets first look at proposed design of water treatment plant expansion
At that time, the estimated costs to build the factory expansion were $65 million, with construction expected to be completed by 2025/26.
Com. Mariane McLeod asked how much money is currently in the city's reserves for the project.
Quinlan said the water reserve fund currently stands at just over $11 million. In the reserve for development costs, Quinlan said there was an additional $7 million that could be used for water.
"I expect that to increase slightly this year as we complete our final registrations," she said.
McLeod asked if the city had room to borrow the shortfall.
"I look at internal borrowings first, then we look at external borrowings, but we definitely have room to accommodate them," Quinlan said.
Quinlan said the city will also explore opportunities for federal and provincial grants to help defray some of the costs.
"The number is big, that's for sure. But I think until the designs are done on these kinds of projects, we're not going to know what the numbers are," Coun said. Yvonne Hamlin. "It's good that we've gotten to this phase and are looking at how we're going to fund it."
Mayor Brian Saunderson said he appreciates that as things evolve, the cost of the project will also vary.
"Now that we've had this cold shower, is it possible we're running into any other major hurdles, or is this an early, lucid view of the cost of this?" Saunderson asked.
He also asked if the 10% contingency was sufficient.
Slama said staff and the consultant agreed that 10% is a reasonable amount based on the industry standard.
"We recognize that the numbers are high and have changed significantly. Outside of numbers that are beyond our control, the next step to really know will be when we see the tender prices," Slama said.
The committee voted unanimously to continue with staff-recommended scope changes and include the cost changes in the 2023 capital budget. Staff were also directed by the board to communicate additional costs to client municipalities.
The decision will have to be ratified at the next regular council meeting on March 21.
To read the full staff report on the matter, click here.