Balloon Glows event returns to East Ridge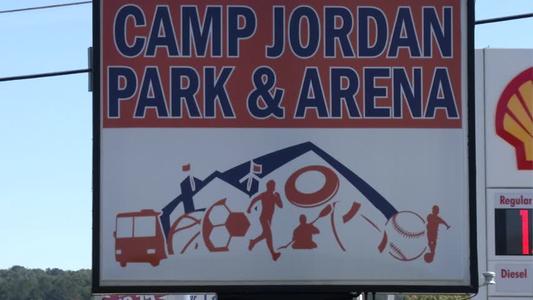 The event will take place at Camp Jordan, captive rides will be offered
EAST RIDGE, Tenn. (WDEF) — There were plenty of residents looking to take a hot air balloon ride Friday night or just watch those in flight with the sunset fading, but Mother Nature had others planes.
While Friday's weather kept the fleet on the ground, the event organizer remains optimistic for the coming weekend.
The Balloon Glows family event is back in East Ridge.
Over the weekend, residents of all ages can enjoy plenty of food vendors, bouncy houses and, of course, hot air balloon rides.
"A lot of people don't know what a longe ride is, but it gives you the opportunity to ride up and down in a hot air balloon," said event director Vicki Fogue. "But it's tethered to the ground, so you won't be flying over the city. They just get a taste of what it's like to go in a hot air balloon.
Fogue says the East Ridge community has always been welcoming to the event — something she sees as a perfect show for those who can't make it to bigger events, like Albuquerque, the International New Mexico Balloon Fiesta.
It's a weekend that not only features a variety of hot air balloons, but also a variety of pilots, like 20-year-old Connor Fogue, Vicki's son.
"It's a fun experience," Fogue said. "My grandma always told me that 'something new and different is always good' – that was the ball grandma, of course."
Fear of heights is not uncommon or unwelcome by visitors.
Fogue says that while overseeing the festival, she saw residents err on the side of caution and face their fears.
"I've had people just white-knuckled, holding on to the uprights and they're scared to death until they come out," Fogue said. "This lady I took the other night, she was screaming the whole time and I was like, 'Just take a few deep breaths, be careful', and she was so glad I did and ticked that off on her bucket list she got to go hot air ballooning.
For those who aren't afraid to touch the sky and take a ride this weekend, the event will take place Saturday and Sunday at Camp Jordan from 6:30-9pm.
Connor Vogue says that while there are still late-hour queues, they're not afraid to stay open a little longer.