"Fantastic Spikes Through Balloon" by Skeleton Key – an eerie classic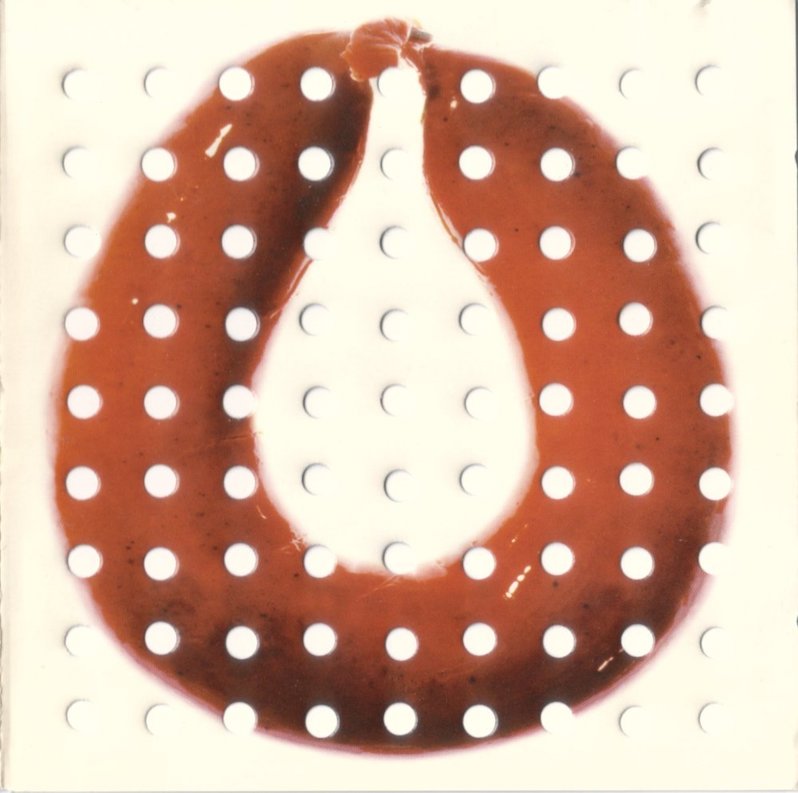 Give the People What They Want is a recurring feature and editorial experience in which Treble explores individual albums as suggested by Patreon supporters. Albums are all over the map – albums we know and love, albums we love but from artists we don't know much about, and some that represent a whole new avenue of exploration for us. Every few weeks, we'll dive deep into albums that, by and large, haven't been canonized yet.
---
For two years in the late 90s, MTV ran a show called Oddville, MTV, a peculiar variety show that combined late-night celebrity interviews and musical performances with circus stunts and a slightly unsettling mascot in a giant ape costume. Launched from a cable access show in New York called Beyond Vaudeville, Oddville ostensibly presented a Gen-X-ified version of the carnival curiosities in a Times Square studio: strongmen, contortionists, people who drive nails into their noses, singing saw players and a gallery of peanut puppets. That it lasted this long seems remarkable, especially since it was one of the very rare occasions to catch left-field music on a mainstream cable channel.
Not all of the musical guests lived up to the show's celebration of the unnerving and bizarre; one of its first guests was Hanson, performing their huge hit "Mmmbop". But more often than not, the show's bookers have banged their noses on the head: trout mask replicants Clawhammer, cartoon-twee Glaswegians Bis, lo-fi comedy rock band The Frogs and, of course, Ween.
Likewise, New York noise rock band Skeleton Key seemed to be at home in the surreal, carnivalesque atmosphere of the show. In 1997, the band appeared on the show, performing "All the Things I've Lost," an oddly funky feature from the band's debut album. Fantastic spikes through the ball (title of the album: also carnivalesque). The band's grooves and jerks, scratches and struts, song swagger prove enough why the band has drawn comparisons to Primus and Devo. But the focal point is junk percussionist Rick Lee, whose bustling presence of agitated limbs and non-thumping horn screeches almost distracts the rest of the band's attention. I'd bet the band gained more than a few new fans during this broadcast solely on the show of Lee pounding a pony barrel to the beat.
In 1997, even amid a period when major label rosters were overloaded with indie buzzmakers, Skeleton Key stood out as an oddity in its own right. The band balanced post-hardcore punch, a pop songwriting sensibility, and Beefheart-ian skronk blues as if juggling chainsaws. And on Fantastic spikes through the ballreleased by Capitol Records just three months before Radiohead's Ok Computerthey manage to keep the dance dangerously heart-pounding throughout its tense 34 minutes.
The members of Skeleton Key had backgrounds in both the punk and avant-garde scenes, having met at New York's Knitting Factory, a venue then known for jazz performances. Bassist/vocalist Erik Sanko had previously played with Lounge Lizards, John Cale and Suzanne Vega, and would later collaborate with Yoko Ono. This pedigree likely helped solidify the band's bona fide selling its junkyard punk to Capitol when terrestrial radio was still hooked on the swing revival. But there aren't many precedents for an album like this, which kicks off with the percussive slam of "Watch the Fat Man Swing," a buzzing, bouncy intersection of muscle and fantasy. Chris Maxwell's grating, melodic guitar riffs spin in acrobatic loops as Sanko barks limerick-meter lyrics through a distorted vintage microphone. Damn that's fun.
All Fantastic Spikes is in fact. Partly because it's hard-hitting and cacophonous ("Vomit Ascot"). Some of it because of its absurdity (the incomprehensible Tom Waits-isms of "Nod Off"). And partly because the band knew how to title a song better than most ("The World's Most Famous Undertaker", "Big Teeth", "Vomit Ascot", again). On paper, none of this sounds particularly commercial, but the songs largely hold their own, standouts like "Wide Open" and "The World's Most Famous Undertaker" carrying intensity and heaviness amid weirdness, and ballads such as "The Only Useful Word" and "The Needle Never Ends" harboring improbable beauty despite being washed in several shades of rust.
Although it sounds like a product of its time – particularly one in which major record labels have greedily piled their rosters with idiosyncratic underground bands –Fantastic spikes through the ball is the product of an era that never really existed. Seemingly an "alternative" band, Skeleton Key always seemed in a separate field, like a vaudevillian Jawbox, or Brainiac with a bent for Beefheart. Still, nothing about their gonzo approach felt precious or pretentious – the slamming metal chorus enhanced rather than distracted their melodies, and the overall presentation felt remarkable as a whole, even if it clashed with the third or fourth iteration of renowned grunge.
I can't speak to the album's marketing as a commercial product (I bought a copy, naturally), although even Sanko himself – in a 2002 interview – reflected on the incongruity of share a label with Everclear. Still, one silver lining amid the inevitable major label fallout was that Fantastic spikes through the ball ended up earning a Grammy nomination for its packaging, the CD booklet of which featured a series of holes punched through it. (Promotional copies included a steel spike in the spine enclosure of the jewel case.) It's a wonderful thing to see up close, a standout example of CD design being an art form all of its own whole.
The album didn't live up to the label's expectations, however, and because the process of releasing their contract took so long, everyone but Sanko ended up leaving the band in order to just start making music that could be released legally. Sanko, however, maintained Skeleton Key by releasing a follow-up album. Obtainium via Ipecac in 2002, and crowdfunding Gravity is the enemy in 2012. The band never officially disbanded, although its members have been involved in various other projects, with guitarist Chris Maxwell most famously making music for Bob's Burgers, while Sanko maintained a parallel career as a puppeteer. Which kind of makes perfect sense.
Although the three discs of Skeleton Key are exceptional, Fantastic spikes through the ball is its own weird miracle of a record. Curiously absent from Spotify, though easily streamable on Youtube (and still on CD if you know where to look), the album's digital footprint is light where its musical presence is outsized. Skeleton Key made the music far too weird to lead directly to mainstream success, and being weird never sounded so good.